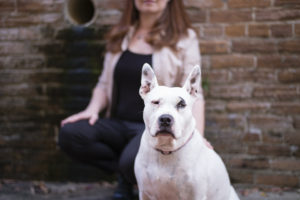 Florida Public Relations Pro Launches New Firm

~ It's not just another PR firm – promise. ~

Tallahassee, FL – Veteran Florida public relations professional Sandi Poreda, APR, today announced the launch of her new communications firm, Bulldog Strategy Group. The firm is headquartered in Florida's capital city and specializes in the under-served field of litigation communication, as well as crisis communication training and response.

"I'm excited to plant a small but meaningful flag in the landscape of the public relations industry," Poreda said. "Bulldog Strategy Group strives to be exactly what our profession needs – smart, honest and tough."

A nationally accredited public relations professional, Poreda has more than a decade of providing strategic communications counsel to organizations and clients. As communications director for former Attorney General Bill McCollum, Poreda was directly responsible for the communication of complex and sensitive legal issues to the media and public at large.

So often, public relations takes a back seat when a legal case is in process, and if a client wins a lawsuit but damages its reputation in the process, the damage may be irreparable. Litigation communication can help a client protect their reputation, brand and audience relationships in tandem with a successful legal strategy.

"This specialty service area gives Tallahassee's legal community the opportunity to provide added value for their clients," Poreda said. "Traditionally, attorneys and public relations professionals are polar opposites, but we know that good communication and successful cooperation benefits everyone, especially the client."

In addition to focusing on litigation communication, Bulldog Strategy Group specializes in crisis communication training and response. Poreda has extensive experience in managing crisis scenarios, from natural disasters to internal disruptions, and she emphasizes the importance of planning ahead. Crisis communications services include the development of a customized crisis communications plan, scenario-based training, media training, media relations and direct crisis management.

"Sandi's range and depth of experience will serve our community well," said Sarah Bascom, president of Bascom Communications and Consulting, LLC.

Poreda's firm also offers a full range of public relations and marketing services, including target audience identification, message development, copywriting, social media management, media relations and special event coordination. For more information about specific services offered and a range of industry information, please visit https://bulldogstrategygroup.com.