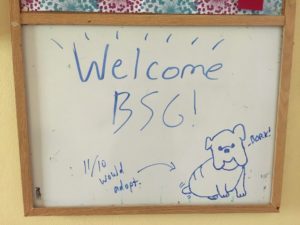 Last month, Elam and Nic Stoltzfus – our friends from Live Oak Production Group – invited us at Bulldog Strategy Group to explore their corner of the Florida panhandle: farms, rolling hills, pastures, cattle and the nearby Ocheesee Creamery. After getting a glimpse of their home, it's clear where they get their passion for projects like the PBS film Great Florida Cattle Drive: Unbroken Circles.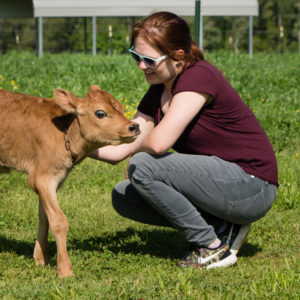 Our first stop was the Ocheesee Creamery, a beautiful and delicious product of three generations of Nic's mother's family, the Wesselhoefts. Located in Calhoun County, Florida, its purpose is to bring back the healthy benefits of dairy products that come from "grass-happy cows." This means that rather than raising cows in unhealthy factory conditions, Ocheesee cows have the freedom to graze on a pasture. This allows the cows to take in natural sunlight and fresh air and keep a fresh grass diet, which studies have proven increases the quality of milk produced.

After just minutes of being on site, we were greeted by almost the whole Wesselhoeft family. All of them (kids included) had a part to play in operating the Ocheesee Creamery. They took us behind the scenes in their facilities and showed us the ins and outs of producing various types of milk, ice cream, yogurt and butter.
We were treated to the full Ocheesee experience, from meeting a newborn calf and picking (and eating!) mulberries from the trees to finally getting to taste their world-class ice cream. We didn't leave empty handed either; we walked away with a cooler FULL of Ocheesee dairy products.


Our second destination was the Stoltzfus home, AKA Live Oak Production Group headquarters. We enjoyed an amazing, home-cooked meal and talked business for a bit before taking tour #2: the garden and livestock edition. No one knows Florida flora and fauna like the Stoltzfus family. Just outside the backdoor were several gardens, each featuring a wide array of colors and smells sure to make even the most seasoned gardener envious. Birds and butterflies were plentiful and several ingredients for our lunch were sourced just feet away from the kitchen.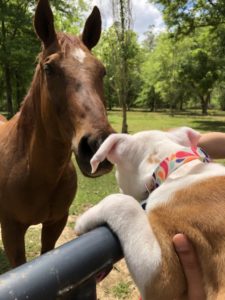 One especially lucky member of the BSG family – Todd the rescue bulldog puppy – had the experience of a lifetime meeting all the Stoltzfus animals, including several indifferent chickens, a curious but cautious cat, several cows, and his best friend of the day, Lefty the horse (who stars in the Great Florida Cattle Drive!).

After a long day touring the beautiful countryside of Florida, we all headed back to Tallahassee with stories to tell. Big thanks to the Stoltzfuses for hosting us on this adventure!